The press is talking about us!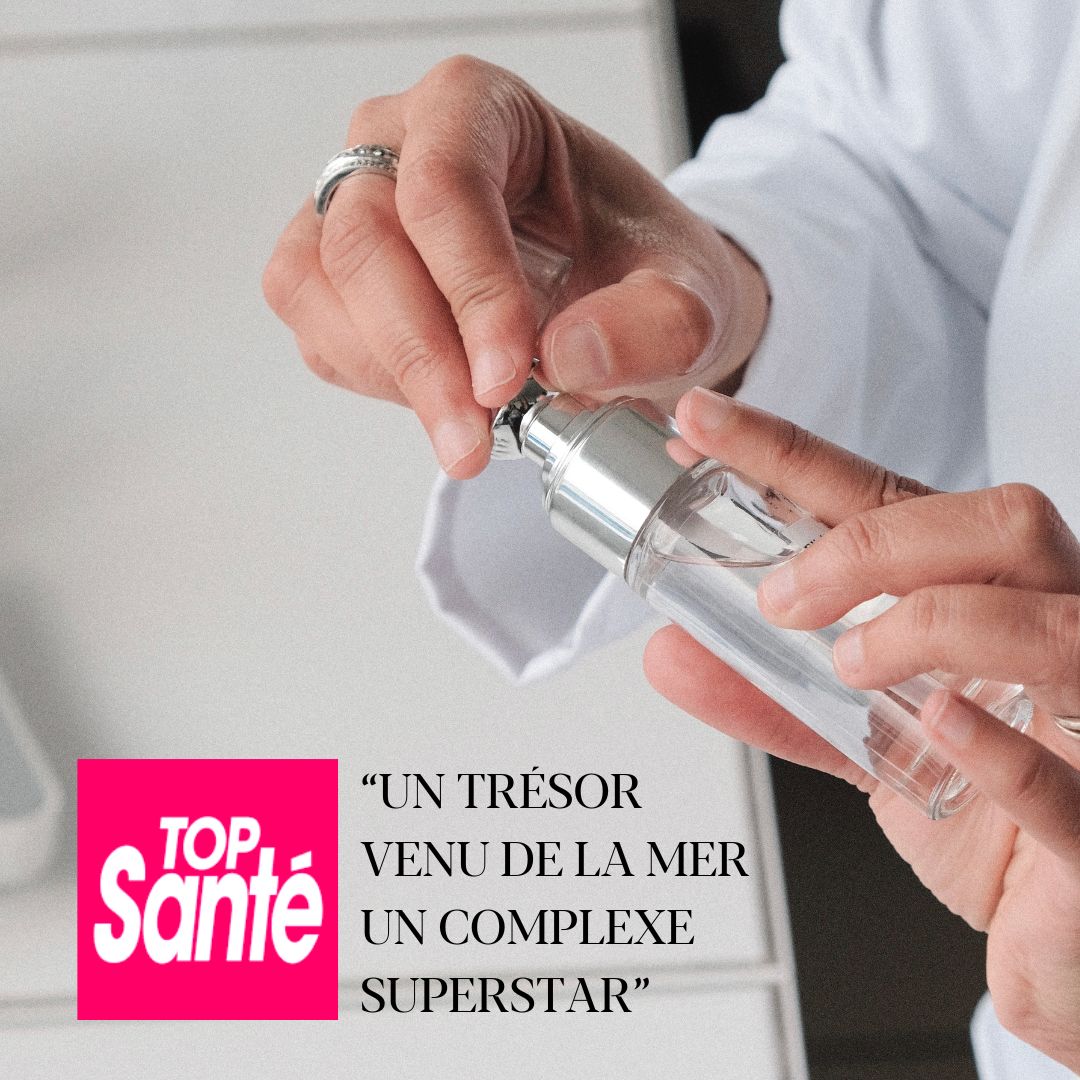 TOP HEALTH MAGAZINE
" A treasure from the sea , sea water is full of benefits and is transformed into a precious active ingredient found in the treatments of the cosmetic brand oceanheritage. We reveal to you the secrets of its creation. A superstar complex "
ELLE MAGAZINE

"Discover our favorites in the region ! The fruit of 20 years of scientific research, the new 100% natural cosmetics brand oceanheritage ….the only one to integrate fresh sea water into its compositions!"

FEMINA MAGAZINE VERSION

"Marine cosmetics, the new wave "

MADAME FIGARO MAGAZINE

" The energy of the Atlantic.
Co-founded by the oceanographer
and cosmetologist Fabienne Bresdin, oceanheritage carried out studies with the University Hospital of Brest and created a marine complex which recreates the living environment of cells "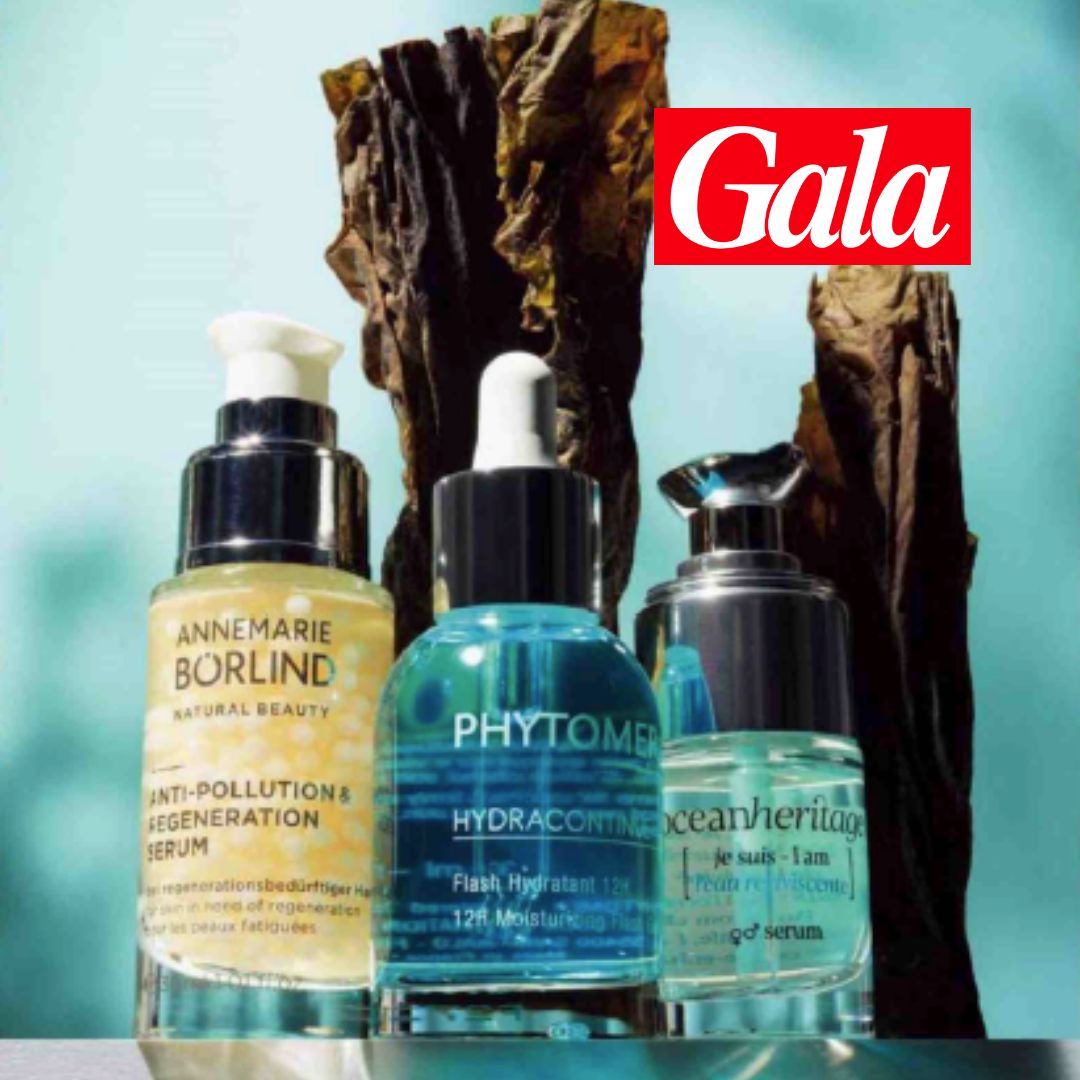 GALA MAGAZINE
Brittany in the skin.
" Sea water, revitalizing. A drop of sea water contains more than a million micro-organisms and no less than 92 trace elements and minerals, all essential to the body. This is why our plasma has an extremely similar composition to sea water "
RADIO FRANCE BLUE

Oceanheritage radio interview

ELLE ÉDITION BRETAGNE MAGAZINE

"The new 100% natural cosmetics brand oceanheritage, offers four skin care products with a rare formula . The reviviscent™ complex, an active ingredient composed in particular of a mixture of spring water and sea water taken from the sea 'Iroise, a unique innovation in the world '

FEMME CURRENT MAGAZINE

" Favorite serum , very pleasant gel texture, non-greasy, effective anti-aging "

LE FIGARO JOURNAL

"The marine complex of Brittany"

MODES AND WORKS MAGAZINE

"Cosmetics from the sea... Perfect biocompatibility with the skin... reactivates its natural mechanisms and optimizes the energy capacities of cells "

CÔTÉ BREST JOURNAL

"ocean heritage cosmetics with Molène water, elixir of life and longevity which helps maintain the health of the skin"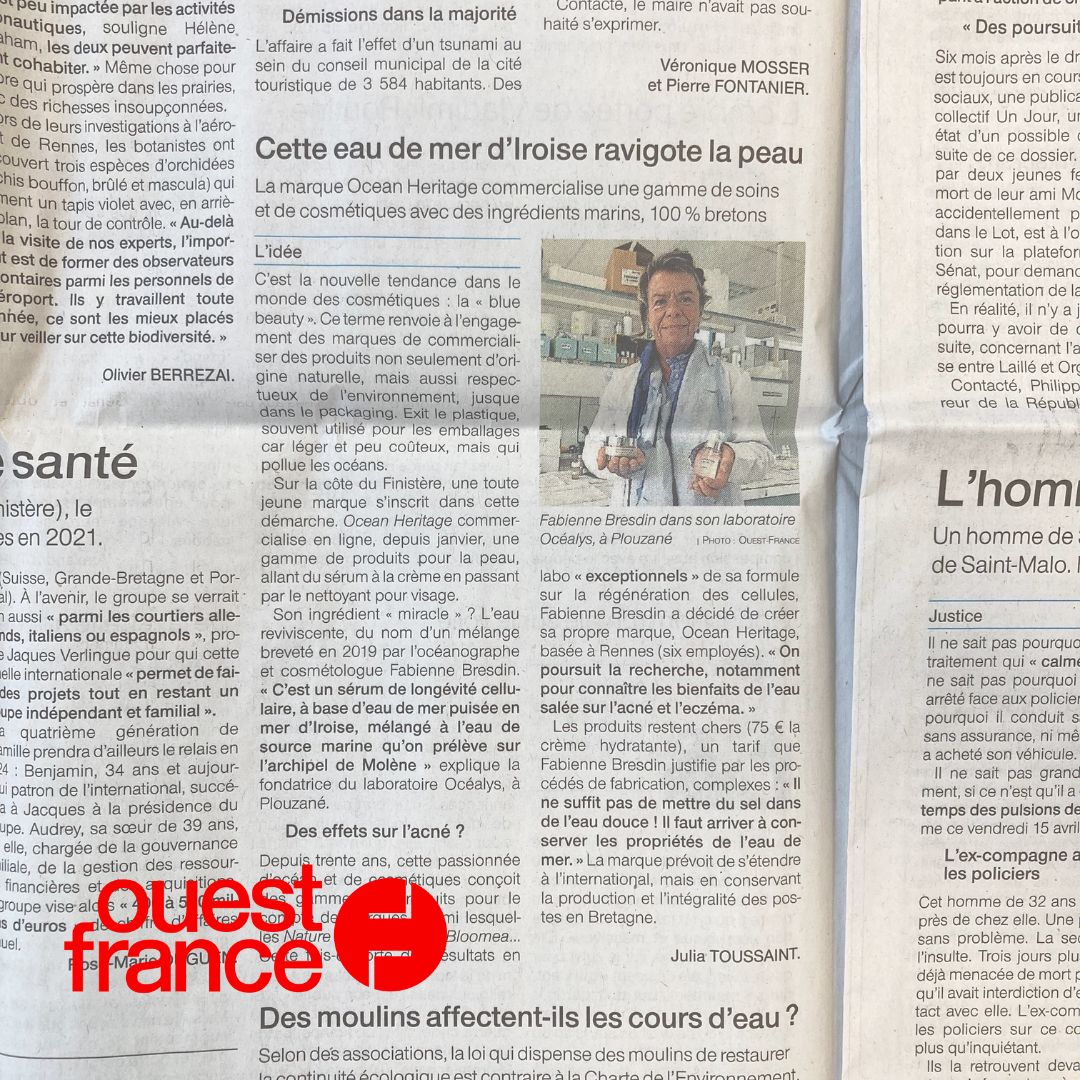 WEST FRANCE NEWSPAPER
This sea water from Iroise revitalizes the skin.
"A range of skin products, ranging from serum to cream to facial cleanser. Its "miracle" ingredient ? reviving water, named after a mixture patented in 2019 by oceanographer and cosmetologist Fabienne Bresdin. It is a cellular longevity serum , based on sea water drawn from the Iroise Sea, mixed with marine spring water taken from the Molène archipelago.

MAGAZINE POINT OF VIEW

"Effective and pleasant formulas"

BIBA MAGAZINE

"At the heart of this new very committed Breton brand is a complex combining sea water and marine spring water for a total of 62 mineral salts and trace elements"

COSMETICMAG

" Treatments for men and women with spring water from the Molène archipelago"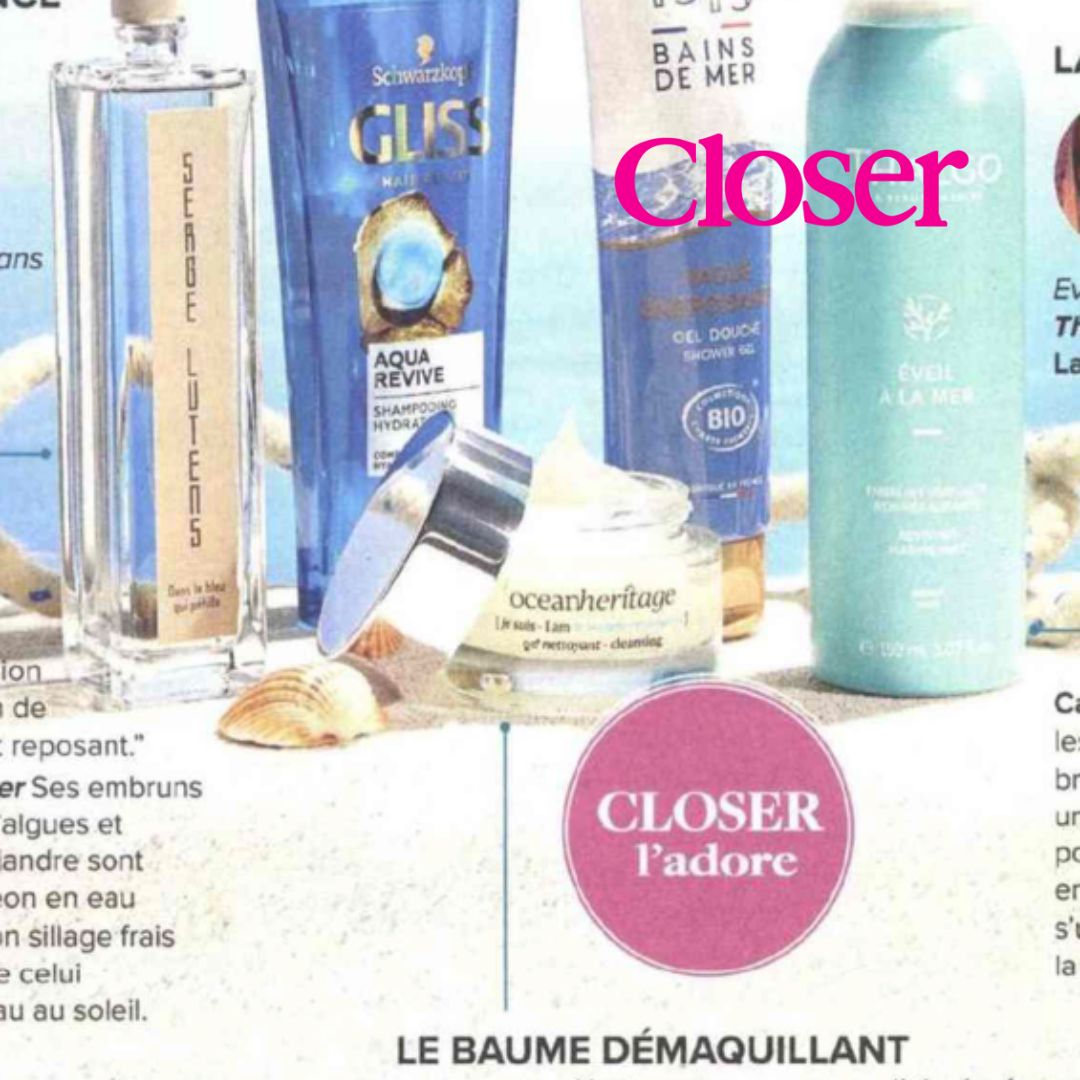 CLOSER MAGAZINE
Closer loves it!
"oceanheritage has succeeded in developing a revolutionary active ingredient: the "reviviscent" complex which combines energized natural sea water with rare marine spring water. Its secret? Amplify the longevity of cells, boost the skin's ability to defend itself , regenerate, heal and prolong one's youth"